IHES Network of Organizations
Welcome to our IHES community
Are you interested in working together to activate the internationalisation potential for social engagement, to change the mind-set in favour of IHES and to establish a new IHES culture?
Join the IHES Network, an informal community devoted to taking an active role in building up activities concerning the real needs of society.
Who can participate?
Higher Education Institutions

Regional authorities across Europe

NGOs/CSOs/NAs/other organisations across Europe and beyond
Mission of IHES Network of Organizations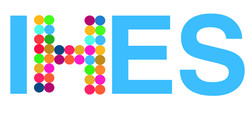 Internationalisation can be a powerful tool to support society in its main challenges such as preserving democracy, tackling climate change, developing a truly global workforce or fighting xenophobia.
The mission of the IHES project is to develop a model for internationalization in higher education that benefits society directly.
The project identifies and highlights current good IHES practices, tests different approaches in regional laboratories and provides concrete guidelines to universities on how they can implement and successfully run such activities, adapted to their particular context.
Finally, the IHES model aims to exist sustainably beyond the life of this project through the establishment of a European and global network of IHES enthusiasts who will carry the idea further on.