About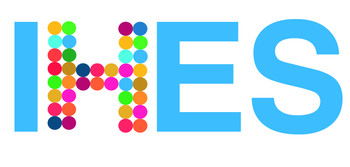 Internationalisation at present is primarily focused on the Higher Education (HE) staff and students as the target groups and on mobility as the main activity, however, internationalisation at home remains marginal. Higher Education Institutions are increasingly active, but in social engagement these activities are usually viewed as competing for priority and relevance with excellence in research and internationalisation.
With many social challenges at hand, internationalisation will be in the need of string instruments to support change which at the same time would be considering social engagement and internationalisation at home. In addition, internationalisation and social engagement usually do not cooperate but compete for resources instead. Internationalisation in Higher Education for Society (IHES) aims to change this and activate the internationalisation potential for social engagement.
This project aims to build activities concerning the real needs of society. IHES wants to test different approaches in two different regions, Catalonia and the Olomouc region, using a quasi-experimental design. It aims to generate knowledge that can be easily transferred from the regions and partners involved in the project. IHES focuses on ensuring that the entire project is based on a multi-level inclusive approach while targeting HE institutions and their networks, social actors and their networks, and regional governments.

Project Partners and Associate Partners
Project Partners
This project includes eight partner institutions with Palacký University Olomouc as the main coordinator.
Partner institutions include Universitat Rovira i Virgili, Departament D´Empresa i Coneixement, Generalitat de Catalunya and Grupo Santander in Spain, Academic Cooperation Association and Lifelong Learning Platform in Belgium, and Global Impact Institute s.r.o. and the Olomouc Region in the Czech Republic.
Learn more about the project partners
Palacký University Olomouc (UP) is a university with long-standing traditions, a modern higher education institution with a wide range of study programmes and research activities. It is an important European centre of education and research, boasting achievements on European and global levels in a number of disciplines and international rankings. UP also plays a significant role in the Olomouc Region, being the largest employer there and contributing to the development of society and its sustainable scientific, technological, cultural, and social developments.
The Universitat Rovira i Virgili (URV) was created in 1991 by the Parliament of Catalonia. From the very first day, its aim has been very clear: to place knowledge at the service of society and to contribute to the social and economic development of its environment, which has gradually transformed over time. As a comprehensive teaching and research-oriented university, the URV offers more than 40 undergraduate courses and 50 master's degrees (many of which are interuniversity degrees), an extensive doctoral program and a flexible lifelong learning program, that are reaching over 15,000 students. Click here for more information on URV in rankings

and

university figures

.

ACA has a double mission. First, it serves as a platform for its members for mutual learning and the exchange of good practice, for joint projects and other joint activities, and for advocating the members' interests vis-à-vis the European institutions and national governments. Second, it is a think tank on issues of internationalisation and innovation in higher educations. In this capacity, ACA is engaged in research into internationalisation of higher education, producing studies and evaluations.
The Global Impact Institute (GII) comprises of a team of internationalisation enthusiasts around the globe ranging from Tokyo and Melbourne through Europe to Toronto and Guadalajara. We specialise in studies and support projects for universities, governments and supranational as well as national agencies and NGOs in the areas of internationalisation and impact monitoring, providing also trainings and coaching where applicable in these key areas. One of our core interests is IHES itself. We are continuously partners in various Erasmus+ projects and publish widely amongst our members in journals, online magazines and blogs. You can visit us under www.globalimpactinstitute.eu
The Ministry of Research and Universities - Government of Catalonia is the Government of Catalonia unit responsible of planning, directing and executing policies in the field of universities and research. The Ministry is leading the consolidation of the Catalan Higher Education system in the European higher education area, ensuring the promotion of research and innovation in Catalonia and its international projection and ensuring the coordination between the agencies linked to the Department. The Catalan higher education and research system has reached high levels of quality and internationalisation.

Olomoucky Kraj is a territorial self-governing unit established by law that deals with the general development of its territory and the needs of its citizens. Olomoucky Kraj administers its matters independently and through the delegated powers of community it conducts the state administration in the fields stated by law.

SGroup - Universities in Europe is a dynamic network with over 30 years of experience composed of 43 universities from 25 countries, including 5 non-European associate members. We foster excellence in higher education and promote creative and innovative approaches in four core areas: internationalisation strategy; academic collaboration; academic mobility; and transfer of knowledge; by developing European Projects, pools of experts, conferences, mobility schemes and other activities and events.

The Lifelong Learning Platform (LLLP) gathers 42 European networks in education, training and youth. LLLP members represent millions of actors in Europe in all sectors of education & training (secondary, higher education, VET, adult and popular education; networks for students, school heads, parents, HRD professionals, teachers and trainers). Acknowledged by the European Commission in 2009 as a "unique representation" of lifelong learning at EU level, LLLP works to build citizen's voice on lifelong learning and is committed to promoting equity, social cohesion and active citizenship within education and training systems in Europe.
Associate Partners
This project also includes four Associate partners who will participate in Multiplier events, dissemination to and feedback from their members on developed products.
Associate partners include Catalan Association of Public Universities (ACUP), Alliance of Centres for International Relations, The Czech Republic (ACIR CZ) and Erasmus Student Network on both national (ESN CZ) and local level (ESN UP Olomouc).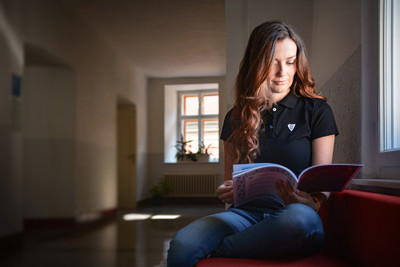 IHES has several key objectives, which will implement different intellectual outputs (IOs). The project aims:
To build activities concerning the real needs of society. To define this, the Intellectual Output 1,2 activities will be implemented while analysing the needs of society and the already existing projects.

To test different approaches in a

"

regional lab

" setting, thereby also using a quasi

-

experimental design by working in t

wo different regions of Catalonia and the Olomouc region. Different approaches will be tested, compared and then set into context with findings related to the first objective. This will be also included in the Intellectual Output 3.

To generate knowledge that can be easily transferred from the regions and partners involved in the project. As

m

any Higher Education institutions as possible shall be able to learn from the experience and possibly prepare th

e

ir own future IHES projects.

The

Intellectual Outputs 4-6

are related to and based on

this particular objective as well.

To ensure that the entire project is based on a multi-level

inclusive

approach that takes into account the main target groups of the project. All

i

ntellectual

o

utputs

and particularly

the constellation of the consortium serve this goal, too.
Project funding