Events
IHES Final Conference in Brussels, 15 June 2023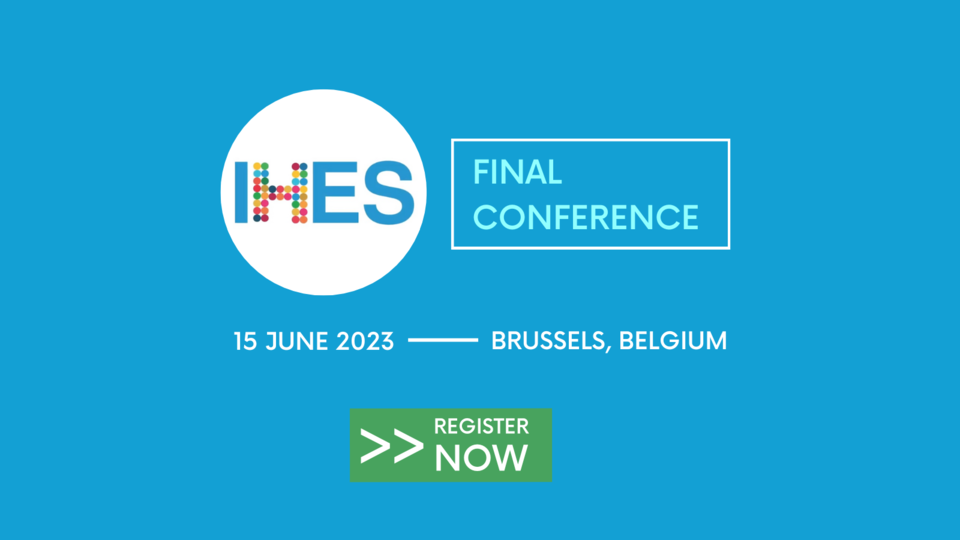 Discussing potential of internationalisation, exploring IHES lab activities, rountables, networking and many interesting thoughts within one day. Let's meet up in Belgium's capital to review the three-year etape of IHES project, which will hopefully motivate all the visitors to keep IHES activities alive and start the new ones, so that the IHES philosophy will continue to expand.
Register for the IHES Final Conference now.
Learn more about the programme here (PDF file).
IHES Transnational Meeting in Olomouc
4th and 5th October 2022 saw another Transnational partner meeting of IHES project. Two days full of discussions about the IHES guidelines, IHES labs activities and IHES network.
Partners reported on each of the IOs. Colleagues from SGroup presented plans and objective of IO5, which started in September. IO6 updates were presented by UPOL and, as part of IO3, Olomouc regional lab presented activities they carried out and that are planned for the coming weeks and months. GII presented the final version of IHES guidelines and detailed attention was paid to coming two Open seminars which will take place in the coming month (November 2022).
Coming months and final year of IHES project will be full of activities. Because #IHES is important!
IHES Bimonthly Meeting, September 2022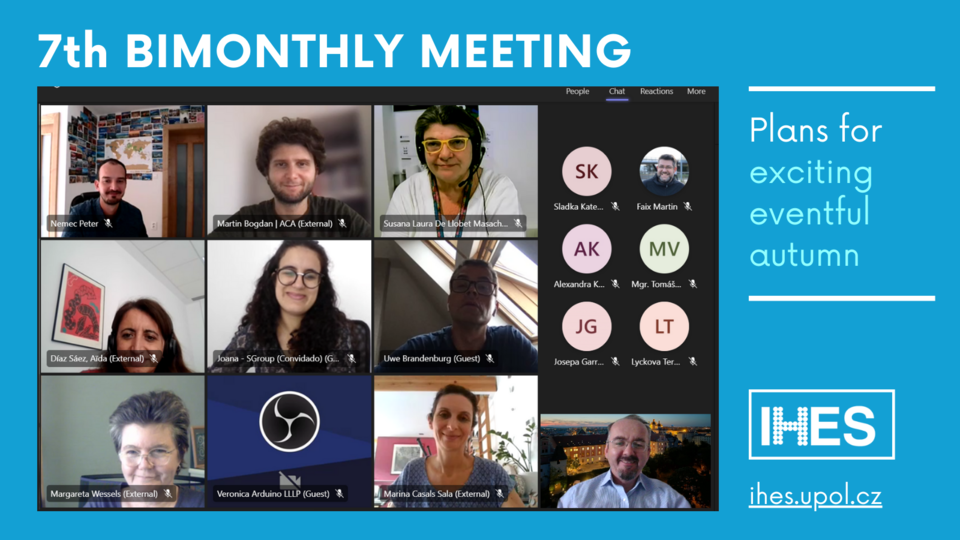 Another regular meeting of IHES partners took place on 8th September 2022, where we discussed the progress of the project and events planned for this Fall. Colleagues from Olomouc and Tarragona reported on activities carried and planned by each Regional Lab. Partners were updated on the IHES guidelines and outcomes of IO6.
Partners were also informed about IHES events planned for this coming Fall, especially Open Seminar in Olomouc and next Transnational meeting, which will also take place in Olomouc.
IHES Transnational Meeting in Tarragona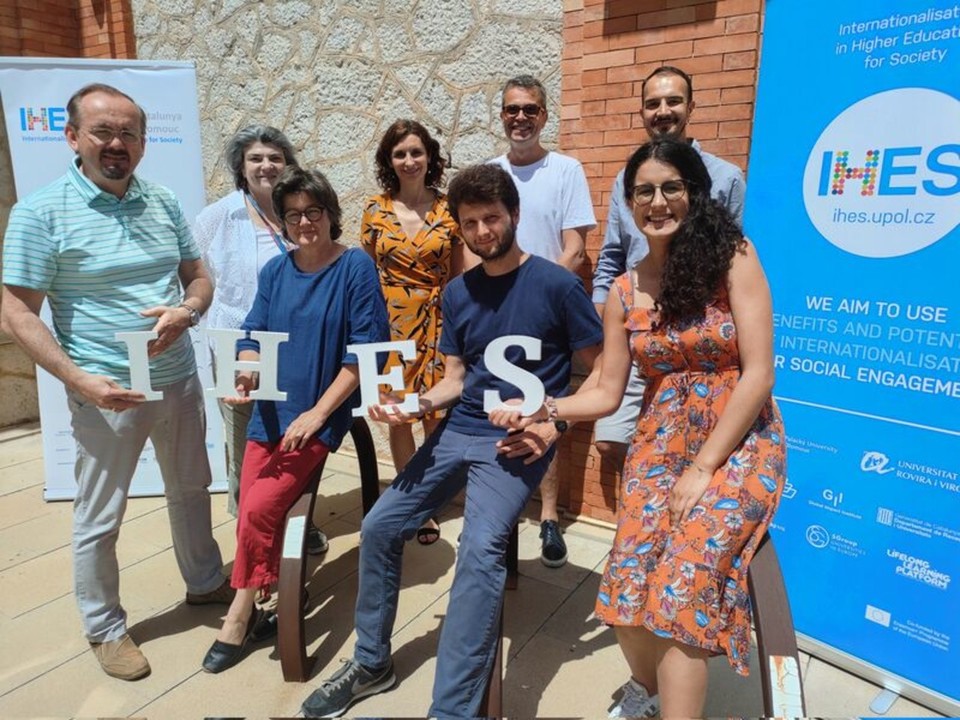 Over two days, 15th and 16th June, IHES project partners met in Tarragona, Spain, to discuss the future of IHES project. Among thing on agenda were IHES guidelines, IHES network, and activities of our labs in Catalunya and Olomouc, Czechia.
Reports on each of the IOs were presented during the meeting. Among all we can mention updated on IHES Online Repository by ACA as part of IO2, updates on guidelines by GII in IO4, or updates on IHES Network by UPOL in IO6. Lot of attention was paid to preparation of two Open Seminars which will take place in Catalunya and Olomouc over Fall 2022.
There were lots of ideas and a real push for the last year of this fantastic project. Because #IHES is important!
IHES Bimonthly Meeting, April 2022
IHES partners met for regular Bimonthly meeting on 8th April to discuss the progress and future tasks. Colleagues from Tarragona and Olomouc reported on recent and planned activities as part of IO3. Both regional labs in Spain and the Czech republic have many activities prepared for the coming months.
Partners also started to plan two transnational meeting with partners that will take place in year 2022 - in Tarragona in June, and in Olomouc in October. Main aim of those meeting is to deepen the collaboration between partners and both reginal labs, and discuss the current development of the IOs and all activities.
IHES Bimonthly Meeting, December 2021
With the coming Christmas season, IHES project partners met for the last time in year 2021 on 16th December. Colleagues involved in IO3 reported on the recent and planned activities both in Tarragona, Spain, and Olomouc, Czech Republic. Nice progress was carried out with respect to the project website and its social media presence together with the fruitful discussion regarding the IO5 and IO6.
Everyone is looking forward to 2022 and to even more successful cooperation.
Olomouc IHES LAB workshop
On 15th October 2021, the workshop of the Olomouc IHES LAB took place. The workshop, led by dr. Uwe Brandenburg, helped the participants (including UPOL academics, and representatives of the Olomouc County and of the European Students Network) to understand beter the project´s rationale and to discuss activities planned by the lab.
Participants valued the opportunity to review their planned activities in discussions with actors involved in the project and in this way explore the possible improvements of the activities before their implementation in practice in 2022.
Brussels (+on-line) IHES Transnational Meeting
After the first year of the IHES project affected by COVID-19, there was finaly a chance to meet in person. For two days on October 11-12, 2021 we gathered in Brussels and on-line, discussing future, plans and possibilities of IHES activities and the potential of internationalization for society.
Reports on each of the IOs were presented during the meeting, among all the presentations we need to mention the Mapping Report and Online Repository from IO2, both accessible on our project website, the planned activities for Tarragona and Olomouc in IO3, and the plan for seminars and conferences as part of IO4 as well as the detailed debate on IHES social media and website.
Everyone is just looking forward to the next in-person IHES meeting.
IHES Bimonthly Meeting, September 2021
The 3rd regular IHES Bimonthly meeting took place on 8th September 2021 on-line. Consortium partners debated the progress on each Intelectual Output (IOs). Most of the time and discussions were dedicated to IO2 and IO3, and the current state and progress of the activities.
Within the IO2, the report on good practices in IHES across Europe is in the final stages. As part of IO3, trainings and creation of regional labs are taking place with the aim to continue at the following bimonthly.
IHES training at Universitat Rovira i Virgili
In mid July 2021 the IHES partners held a workshop at Universitat Rovira i Virgili.

The three day training course gathered URV staff from the social engagement office and the international office, together with the partner Secretaria d'Universitats i Recerca of the Generalitat de Catalunya, and associate partner ACUP - Associació Catalana d'Universitats Públiques.

Together they tried to get to know how to implement IHES and got more familiarised with the concept and its global good practices. Next step is putting this all to practice in the Catalonia Lab.
Read more about the training course in an article by URV.
Photo credit: Marina Casals Sala @ twitter.com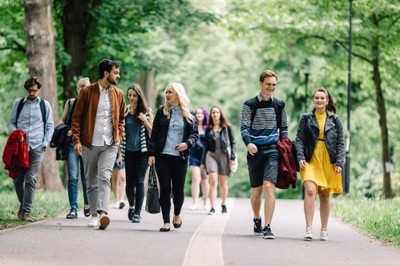 Open Seminar in Catalonia
15/09/2022, Spain

Leading organisation - Department D´Empresa i Coneixement

Participating organsation - Universitat Rovira i Virgili
Open Seminar in Olomouc Region
25/11/2022, Czech Republic

Leading Organisation - the Olomouc region

Participating organisations - Univerzita Palackého v Olomouci and Global Impact Institute s.r.o.
Final Conference
01/06/2023 – 03/06/2023, Belgium

Leading organisation - Grupo Santander (S Group)

Participating organisation - Univerzita Palackého v Olomouci, Global Institute s.r.o., Universitat Rovira i Virgili, Association pour la Cooperation Academique – Academic Cooperation Association, Lifelong Learning Platform, Departament D´Empresa i Coneixement, and the Olomouc region