Events
Olomouc IHES LAB workshop (October 2021)
On 15th October 2021, the workshop of the Olomouc IHES LAB took place. The workshop, led by dr. Uwe Brandenburg, helped the participants (including UPOL academics, and representatives of the Olomouc County and of the European Students Network) to understand beter the project´s rationale and to discuss activities planned by the lab. Participants valued the opportunity to review their planned activities in discussions with actors involved in the project and in this way explore the possible improvements of the activities before their implementation in practice in 2022.
IHES training at Universitat Rovira i Virgili (July 2021)
In mid July 2021 the IHES partners held a workshop at Universitat Rovira i Virgili.

The three day training course gathered URV staff from the social engagement office and the international office, together with the partner Secretaria d'Universitats i Recerca of the Generalitat de Catalunya, and associate partner ACUP - Associació Catalana d'Universitats Públiques.

Together they tried to get to know how to implement IHES and got more familiarised with the concept and its global good practices. Next step is putting this all to practice in the Catalonia Lab.
Read more about the training course in an article by URV.
Photo credit: Marina Casals Sala @ twitter.com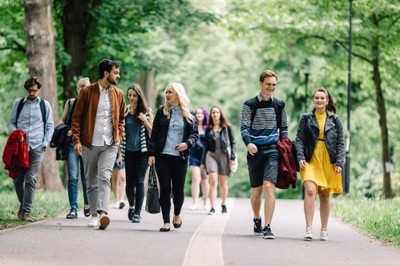 Open Seminar in Catalonia
15/09/2022, Spain

Leading organisation - Department D´Empresa i Coneixement

Participating organsation - Universitat Rovira i Virgili
Open Seminar in Olomouc Region
20/09/2022, Czech Republic

Leading Organisation . the Olomouc region

Participating organisations - Univerzita Palackého v Olomouci and Global Impact Institute s.r.o.
Final Conference
01/06/2023 – 03/06/2023, Belgium

Leading organisation . Grupo Santander (S Group)

Participating organisation - Univerzita Palackého v Olomouci, Global Institute s.r.o., Universitat Rovira i Virgili, Association pour la Cooperation Academique – Academic Cooperation Association, Lifelong Learning Platform, Departament D´Empresa i Coneixement, and the Olomouc region